Newsletter - Volume 5 Issue 2 - Fall 2010
Click here for a printable version (PDF) of this newsletter.
(Get Adobe Acrobat)
Inside this issue:
An Evening of Celebration
Dates to Remember
Successful 4th Annual 5K Walk/Run
Teddy Bear Drive Begins
Day of Remembrance
Third KBMF EKG Machine Purchased
West Aurora High School Provides EKGs
5 Years Have Passed
Thank you...
An Evening of Celebration
Planning for the 6th Annual Kathryn Bender Dance Showcase has begun. Come to enjoy an evening of dance, music, raffles, food, friends and fun.
When: Saturday May 21st, 2011
Where: College of DuPage Arts Center in Glen Ellyn, IL
Time: Event starts at 6:30pm, Show starts at 7:30pm
~2010 Participants~

DuPage Dance Team
Extensions Dance Company
Inside Out Dance Company
Metea Valley HS Orchesis
Naperville Central HS Orchesis
Naperville North HS Orchesis
Naperville Park District
Neuqua Valley HS Orchesis
School of Performing Arts
Soul Unique
Steps Dance Center
Under Pressure
Waubonsie Valley HS Orchesis
~2011 Guest Performances~
Thodos Dance Chicago
MADD Rhythms Tap Company
Ticket Info: Buy tickets at the door or call College of DuPage Ticket Office at 630-942-4000.
Ticket prices are $15 adults and $12 students/seniors
You can find the event listed in this years College of DuPage mailing for the McAninch Arts Center! And under 'Community Events' at: http://home.cod.edu/atthemac/events/community.aspx
Dates to Remember
~NOVEMBER 20TH, 2010~
5TH ANNIVERSARY OF KATHRYN'S PASSING
~MAY 21ST, 2011~
6TH ANNUAL KATHRYN BENDER DANCE SHOWCASE
~SUMMER 2011~
5TH ANNUAL KBMF 5K WALK/RUN
4th Annual 5K Walk/Run
This years 5K in August was a fun and successful day! Thank you to Naperville North High School for the use of the track around the football field.
Thank you to this years sponsors which included: Casey's Food, ConexNet Corp, Dahlstrom Display, Inc, Day & Robert P.C., Einstein's Bros Bagels, Michael's Fresh Market, Midwest Heart Foundation, Nestle Waters North America and Steps Dance Center.
Our attendance was over 130 people. Thanks to all who grabbed those tennis shoes, strollers and KBMF visors and came out to walk!
Teddy Bear Drive Begins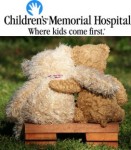 The upcoming holiday marks our fifth year of collecting and distributing teddy bears and other stuffed animals to Children's Memorial Hospital.
We are collecting the bears at Steps Dance Center, 4054 Fox Valley Center Dr in Aurora IL. Steps will be housing the collection until the bears are delivered to their new home! Please drop off new stuffed animals at this location or at the Bender household. They will be collected up until December 17th.
Last year we delivered over 200 stuffed animals to Children's Memorial! It is great to know that we can make the children smile when they receive one of Kathryn's Bears.
Day of Remembrance
A Day of Hope and Remembrance was celebrated on September 11th. Gift of Hope Organ & Tissue Donor Network held this special day that brought together family and friends to honor the legacy of loved ones who gave the gift of hope through organ and tissue donation. Kathryn's picture was shown during the event to honor and remember her.
Third KBMF EKG Machine Purchased
KBMF was a sponsor at this years Midwest Heart Foundation fundraiser on October 21st. Money is raised for Young Hearts 4 Life (YH4L), a program that tests high school students for heart conditions.
KBMF was able to purchase another portable EKG machine at this years event. We have now purchased a total of three machines that are used at the high school screenings.
Midwest Heart's YH4L has screened over 50,000 students since the program began in 2006! Over 750 irregular EKG's have been found.
West Aurora High School Provides EKGs
Midwest Heart Foundation is adding another school to their schedule in their Young Hearts 4 Life program. In February, about 3,500 high school students at West Aurora will be provided with free EKG screenings. KBMF is proud to have purchased three of the twenty-five portable EKG machines used during this screening.
Thank you to Meghan Hill, Kathryn's cousin, for her hard work and dedication in finding the funds for this screening and working with Midwest Heart Foundation to make it possible. If you would like to help WAHS in their final stretch of fundraising send a check made out to KBMF with WAHS in the memo line and mail to: KBMF P.0. Box 52 Naperville, IL 60566
5 Years Have Passed
This November 20th marks five years since Kathryn's passing. It seems like just yesterday that she was here smiling with us.
We look back over the past five years and hope that the founda- tion that was established in her name has made a difference in people's lives.
As always thank you for allowing us to pay it forward.
Thank you...
Nick Melville - for keeping the website updated, Joanne Marty - for her support of KBMF, Midwest Heart Foundation - for participating in KBMF fundraisers and for their continued research and fundraising for sudden death, Ray Kinney at Minute Man Press - for printing our newsletter, STEPS Dance Center - for continuing to volunteer and help KBMF with fundraising activities, Steve Mahoney - for his continued support and dedication to KBMF, And everyone who continues to support and donate to KBMF